The Manchester Carers Centre Website has been designed with a variety of features to make it as accessible as possible to all groups. This includes a translation tool at the top right by the search bar allowing you to change the page into your desired language.
We also have a button at the Right of the screen with this Icon. Click this icon to access a range of settings such as font size and contrast.
We are always working on ways to make our website more accessible to everyone. If you have any ideas or suggestions please contact us: admin@manchestercarers.org.uk
Emotional Support
Need someone to talk to? We provide a 1-1 carers service where you can talk with a member of our teams either over the phone or in person.
Practical Help
We offer a range of support services to Carers such as access to grants, help completing important forms, emergency planning, and much more.
Social & Peer Support
We facilitate regular group sessions for Carers. These sessions provide a space to socialise, take respite breaks, and learn relevant information related to caring.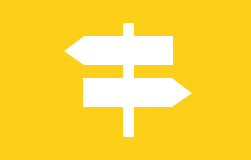 Signposting
Whatever your issue we will work with you to find the best service for you. We have strong networks across the voluntary and public sectors.