Manchester Carers Centre welcomes all comments, compliments & complaints about our services.
Comments
If you have a suggestion about how we can improve our services, you can share with a member of staff or fill in this form. General suggestions in group settings are collected through a different process.
Compliments
If you are particularly pleased with a service you have received, we'd love to know. Share with a staff member or send us a card or email.
Complaints
We aim to provide the best possible service, however, sometimes we may get it wrong. If so, we want to know about it so we can put things right and learn from it. It is important you are specific about your issue and how you have been affected. If there are several issues or the issue is complex we may ask you to put it in writing so we can determine who is best to get back to you.
Complaints Process
Step One (informal)
If there is a genuine issue with one of our services please let us know. You can contact us at 0161 27 27 27 0 or
email admin@manchestercarers.org.uk to register the details of your complaint. The staff member who registers the complaint will then try their best to resolve the issue informally as soon as practical. We will use the feedback constructively.
Step Two (formal)
If Manchester Carers Centre feels the issue should be dealt with more formally we will ask you to put your complaint in writing to the Services Coordinator, with clear details so we can investigate the matter appropriately.
We will send you our final response, within six weeks from the date we received your letter, explaining any actions taken as a result.
Please note – A complaint must be made within 3 months of the date on which the matter(s) occurred.
A copy of the full Comments, Compliments & Complaints Policy is available on request and you will be advised on the process
If you have any comments, compliments or complaints regarding our services please contact staff or fill out the below form.
Feedback Form
Emotional Support
Need someone to talk to? We provide a 1-1 carers service where you can talk with a member of our teams either over the phone or in person.
Practical Help
We offer a range of support services to Carers such as access to grants, help completing important forms, emergency planning, and much more.
Social & Peer Support
We facilitate regular group sessions for Carers. These sessions provide a space to socialise, take respite breaks, and learn relevant information related to caring.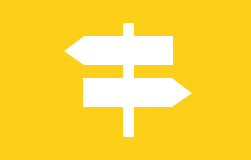 Signposting
Whatever your issue we will work with you to find the best service for you. We have strong networks across the voluntary and public sectors.