Manchester is a community where the role and contribution of unpaid carers is universally understood, valued and respected. Carers are empowered to achieve their personal goals & aspirations and stay physically and mentally well. Carers are enabled and sustained in their caring role through quality support and services. Carers assist the individuals they look after to keep healthy, connected and as independent as possible.  Manchester Carers Centre's mission statement is 'Changing Carers' Lives'.
Our Values
Integrity and honesty: We are committed to a culture of openness and continuous improvement.
Quality: We strive for excellence in all our services. We deliver meaningful outcomes which change Carers' lives for the better.
Innovation and Positivity: Trustees, staff and volunteers share a passion for improving Carers' lives. This drives us forward to search for solutions and better ways of delivering services effectively, in partnership and collaboration.
Equality and Respect: We are accessible and inclusive. Carers come from all communities and all walks of life. We celebrate diversity and the skills, strengths and potential that Carers offer our community and ensure they are involved as much as possible and are at the heart of everything we do.
Emotional Support
Need someone to talk to? We provide a 1-1 carers service where you can talk with a member of our teams either over the phone or in person.
Practical Help
We offer a range of support services to Carers such as access to grants, help completing important forms, emergency planning, and much more.
Social & Peer Support
We facilitate regular group sessions for Carers. These sessions provide a space to socialise, take respite breaks, and learn relevant information related to caring.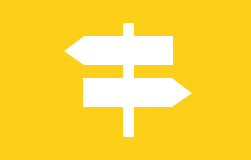 Signposting
Whatever your issue we will work with you to find the best service for you. We have strong networks across the voluntary and public sectors.