Manchester Carers Centre is a local, independent charity committed to changing the lives of unpaid Carers in Manchester. Our team offers a range of free practical and emotional support services to help make a positive difference to unpaid Carers' lives in Manchester.
Whether you as a Carer are in crisis, or just need a listening ear, we are here to help. We work to assist you and your families with all of your needs to help you regain control over your lives, and improve your health, wellbeing and overall quality of life.
Manchester Carers Centre has an excellent track record of delivering high quality services to Carers from diverse communities in all Manchester neighbourhoods, spanning over 20 years. We are proud of our ability to reach out to new Carers and support them in an innovative, proactive, and responsive way. Our services demonstrate that when timely and effective help is offered, Carers can be supported before they reach breaking point – giving them the resources and services to enable them to continue caring. We support Carers at all stages in their caring journey, including when caring ends.
Due to Covid-19 all Face to Face activities are suspended until Further Notice but we are still available over the phone on 0161 27 27 27 0 or via admin@manchestercarers.org.uk. We are currently exploring other ways we can support Carers so please keep checking our website for updates. You can also find regular updates by liking our Facebook Page or following us on Twitter – just type Manchester Carers Centre in the search box and you'll find us.
Emotional Support
Need someone to talk to? We provide a 1-1 carers service where you can talk with a member of our teams either over the phone or in person.
Practical Help
We offer a range of support services to Carers such as access to grants, help completing important forms, emergency planning, and much more.
Social & Peer Support
We facilitate regular group sessions for Carers. These sessions provide a space to socialise, take respite breaks, and learn relevant information related to caring.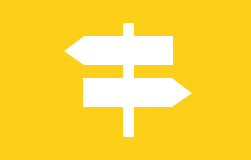 Signposting
Whatever your issue we will work with you to find the best service for you. We have strong networks across the voluntary and public sectors.