Being a Carer is an expression of love and support for someone who matters to us. However, it can also come with a lot of uncertainty, isolation, and fear. Manchester Carers Centre is here to guide, support, and provide services to Carers in Manchester so that no Carer feels that they are alone or unsupported.
Helping Carers recognise their role
Many Carers do not think of themselves as Carers. The NHS claim that it takes Carers an average of two years to recognise and acknowledge their role. Part of the reason for this delay is that it can be difficult for Carers to separate their caring role from their relationship with the person that they care for. Additionally, in some cases the transition into being a Carer doesn't have a specific starting point but has instead been a gradual process over time as the need for care develops.
As every person has unique needs, Carers face a vast range of different caring responsibilities and challenges.
Becoming a Carer is not a standard or set process. In some cases it will happen quickly; a family member or loved one may become ill or have an accident and need a Carer right away, whereas in other cases the caring role may gradually develop over time, as the needs of the cared-for person become more acute.
Helping Carers find the support they need
Many Carers do not know what support and services are available to them, and some do not recognise themselves as Carers. This means that they are not receiving the support that they need. Finding support can be difficult and many Carers just struggle on rather than try to navigate their way through the maze to find the help they need.
Helping Carers and others understand the impact of caring
Some Carers will only provide care for a small amount of time each week, whereas for others their caring role will be constant. Due to the variable nature of this role, being a Carer can have a significant impact on other parts of a person's life. Many Carers have to balance family life, study, or work alongside caring which can often mean having to make difficult decisions about caring and other responsibilities. This can place a huge amount of pressure on the Carer socially, financially, and mentally.
Manchester Carers Centre are here to change Carers' lives – for the better.
Emotional Support
Need someone to talk to? We provide a 1-1 carers service where you can talk with a member of our teams either over the phone or in person.
Practical Help
We offer a range of support services to Carers such as access to grants, help completing important forms, emergency planning, and much more.
Social & Peer Support
We facilitate regular group sessions for Carers. These sessions provide a space to socialise, take respite breaks, and learn relevant information related to caring.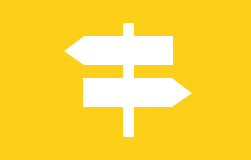 Signposting
Whatever your issue we will work with you to find the best service for you. We have strong networks across the voluntary and public sectors.