Staff Vacancies
We are not currently recruiting for any staff vacancies.
Volunteer Vacancies
We are currently not recruiting for any volunteer vacancies, but we regularly update this page with any opportunities available. You can also follow us on Twitter and Facebook to keep up to date with our latest opportunities.
Trustee Vacancies
If you have time to spare and skills to offer why not think about joining our Board of Trustees. You would become part of a small, dedicated team of volunteers who steer and oversee the running of our fantastic organisation. For more information on our Trustee roles and recruitment process, please contact the Centre on 0161 272 7270.
Emotional Support
Need someone to talk to? We provide a 1-1 carers service where you can talk with a member of our teams either over the phone or in person.
Practical Help
We offer a range of support services to Carers such as access to grants, help completing important forms, emergency planning, and much more.
Social & Peer Support
We facilitate regular group sessions for Carers. These sessions provide a space to socialise, take respite breaks, and learn relevant information related to caring.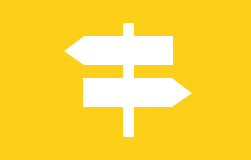 Signposting
Whatever your issue we will work with you to find the best service for you. We have strong networks across the voluntary and public sectors.