Manchester Carers Centre's peer support provision is one of our longest running services. Our Carers Coffee Mornings provide relevant information, services, and advice to Carers. Our sessions cover a wide range of themes including benefits advice, Mindfulness techniques, Estate Planning, Sleep therapy, and many more! We pride ourselves on being carer-led and always welcome new theme suggestions from Carers.
Coffee mornings also provide a fantastic opportunity for unpaid Carers to socialise with their peers in a safe and friendly environment. They offer a much needed opportunity for regular respite away from their caring role. Manchester Carers Centre staff are always on hand at the sessions to facilitate and provide support in a group setting.
Currently, Manchester Carers Centre runs two regular Carers Coffee mornings:
Please note, in response to Coronavirus we have suspended all of our face to face activities until further notice. This includes both of our coffee mornings.
Ancoats Carers Coffee Morning
The Ancoats Carers Coffee Morning is aimed at unpaid Carers living in the Central and East area of Manchester but all unpaid Carers are welcome. It takes place on the 1st and 3rd Thursday of every month from 10:30am-12:30pm at Bridge 5 Mill, 22a Beswick Street, Ancoats, Manchester, M4 7HR.
Harpurhey Carers Coffee Morning
The Harpurhey Carers Coffee Morning is aimed at unpaid Carers living in North Manchester, again all unpaid Carers are welcome. This Coffee morning is part of that Harpurhey Carers Project which is run in partnership with North Manchester Community Wellbeing Centre. It takes place fortnightly on Wednesdays between 11am-1pm at North Manchester Community Wellbeing Centre, No 93 Church Lane, Harpurhey, M9 5BG.
If you would like any more information about either of our Carers Coffee Mornings please contact Manchester Carers Centre directly via admin@manchestercarers.org.uk or on 0161 27 27 27 0
Emotional Support
Need someone to talk to? We provide a 1-1 carers service where you can talk with a member of our teams either over the phone or in person.
Practical Help
We offer a range of support services to Carers such as access to grants, help completing important forms, emergency planning, and much more.
Social & Peer Support
We facilitate regular group sessions for Carers. These sessions provide a space to socialise, take respite breaks, and learn relevant information related to caring.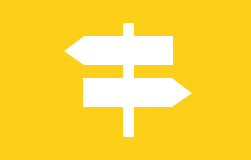 Signposting
Whatever your issue we will work with you to find the best service for you. We have strong networks across the voluntary and public sectors.