COVID-19 INFORMATION AND RESOURCES
Important updates in relation Carers Allowance
Department of Work and Pensions (DWP) has introduced two important temporary measures to help unpaid carers through the current emergency.
Unpaid carers will be able to continue to claim Carer's Allowance if they have a temporary break in caring, because they or the person they care for gets Coronavirus or if they have to isolate because of it. Under normal rules there are restrictions on breaks in care, but these have been lifted.
Providing emotional support rather than just more traditional forms of care to a disabled person will also now count towards the Carer's Allowance
Further updates from DWP on Carers Allowance and other benefits can be viewed here
Manchester Carers Centre are a member of the Manchester Carers Network who bring together voluntary organisations providing information, advice and support to carers across Manchester.
For more information on the Manchester Carers Network and the services it provides for Carers please click here.
Manchester Carers Centre is here to support all our Manchester Carers through the Coronavirus pandemic. If you have any concerns as a Carer through this period. You can reach the Manchester Carers Centre Monday-Thursday 10am-1pm on 0161 27 27 27 0 You can also contact us via email on admin@manchestercarers.org.uk
Key Manchester Carers Centre Service Update Resources – Please click on headings below for further information
Emotional Support
Need someone to talk to? We provide a 1-1 carers service where you can talk with a member of our teams either over the phone or in person.
Practical Help
We offer a range of support services to Carers such as access to grants, help completing important forms, emergency planning, and much more.
Social & Peer Support
We facilitate regular group sessions for Carers. These sessions provide a space to socialise, take respite breaks, and learn relevant information related to caring.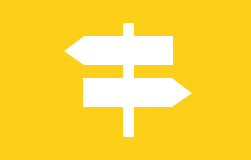 Signposting
Whatever your issue we will work with you to find the best service for you. We have strong networks across the voluntary and public sectors.