Become a Supporter
If you would like to help Carers who are in need of your support by making either a single donation or a regular gift to our Centre, then you can do this quickly and securely by:
There are over 60,000 carers in Manchester and we want to be able to offer the vital support they need to carry on. The generosity of donations plays an important role in helping us continue our work. With your help we can make sure carers in Manchester are not isolated and receive the practical help and emotional support they need.
Every donation you make helps give carers the strength to continue in their caring role.
Support a Carer and make a difference.
Fundraise for us
Fancy running a cake sale for us? Or running a marathon? Sitting in a bath of baked beans?! We are always looking for people to fundraise on our behalf – contact the Centre for one of our fundraising packs which includes lots of fundraising ideas, sponsorship forms, and hints and tips for making your fundraiser a success.
Corporate support
We welcome support from local businesses. Why not adopt us as your charity? Run a charity staff event for us? Offer your expertise or skills to help us? Pledge a gift to Carers. Tickets to events, an overnight break, the chance to be pampered, discounts, meals out are all brilliant ways local businesses can support Carers.
Your lasting Gift … to help us Grow
A gift in your will can make a real difference to Carers' lives in Manchester. You can help us continue to seek out isolated Carers, working round the clock, often in hardship and crisis. You can help make sure Manchester Carers Centre continues to be able to support our City's amazing Carers in every way we can, to ensure they get the information they need, a listening ear and a break from caring.
Leaving Manchester Carers Centre a legacy just involves adding a short clause in your will. If you have any questions about leaving us a gift in your will – we can offer advice and extra information. Please contact admin@manchestercarers.org.uk or by phoning 0161 27 27 27 0.
Emotional Support
Need someone to talk to? We provide a 1-1 carers service where you can talk with a member of our teams either over the phone or in person.
Practical Help
We offer a range of support services to Carers such as access to grants, help completing important forms, emergency planning, and much more.
Social & Peer Support
We facilitate regular group sessions for Carers. These sessions provide a space to socialise, take respite breaks, and learn relevant information related to caring.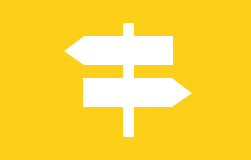 Signposting
Whatever your issue we will work with you to find the best service for you. We have strong networks across the voluntary and public sectors.