Manchester Carers Centre Services
Manchester Carers Centre are here to work directly with Carers. We offer a range of emotional and practical support services  to unpaid Carers in Manchester.
Whether you are a Carer in crisis or just need a listening ear, we are here for you. We work to assist you to regain control, improve health, wellbeing, and your overall quality of life.
If you require intensive emotional support we offer regular 1-1 sessions either over the phone or face to face. Our 1-1 sessions allow the space and time to go into the full detail of your caring role  and any emotional issues or challenges that you may be experiencing and work through them together. Please note that all our face to face sessions have been suspended until further notice in response to Coronavirus but we are still offering telephone appointments.
Our support services provide guidance and signposting on a range of issues including:
Assessments of your needs as a Carer
Carers Emergency Planning
Accessing Respite
Your Health and Wellbeing
Welfare benefits
Available grants to support with your caring role
Information on available services in Manchester
If you are a Carer and want to know more information about our services then you can get in contact with Manchester Carers Centre via 0161 27 27 27 0 available 10am-1pm Monday-Thursday or email us on admin@manchestercarers.org.uk
Emotional Support
Need someone to talk to? We provide a 1-1 carers service where you can talk with a member of our teams either over the phone or in person.
Practical Help
We offer a range of support services to Carers such as access to grants, help completing important forms, emergency planning, and much more.
Social & Peer Support
We facilitate regular group sessions for Carers. These sessions provide a space to socialise, take respite breaks, and learn relevant information related to caring.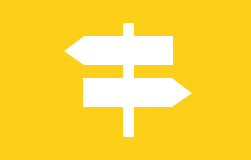 Signposting
Whatever your issue we will work with you to find the best service for you. We have strong networks across the voluntary and public sectors.