Manchester Carers Centre recognise that having a short break from the caring role can have a significant positive impact on a Carers health and wellbeing. The Carers that we work with are often at the heavy end of the caring spectrum, with very limited time to themselves. This is why we offer our Short Breaks Service.
Our Short Breaks service provides opportunities for Carers to access a free short break away from their caring role for a day-trip with other Carers. We aim to make all of our Short Breaks as accessible as possible to all Carers, this includes carefully planning our destinations and trip times for each activity we offer.
Some examples of our recent short breaks include a visit to the Chatsworth House stately home, a canal trip along the Bridgewater canal to Salford Quays, and our Carers Festive Lunch at the Malmaison on Piccadilly. Our Short Breaks Service is very popular among our Carers and we are delighted to be able to provide such an important service.
Please note, due to Coronavirus and in the interests of the safety of our staff, the Carers we work with, and the general public we have suspended our Short Break Service until further notice. We are exploring alternative ways to connect Carers during this period.
Emotional Support
Need someone to talk to? We provide a 1-1 carers service where you can talk with a member of our teams either over the phone or in person.
Practical Help
We offer a range of support services to Carers such as access to grants, help completing important forms, emergency planning, and much more.
Social & Peer Support
We facilitate regular group sessions for Carers. These sessions provide a space to socialise, take respite breaks, and learn relevant information related to caring.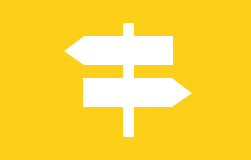 Signposting
Whatever your issue we will work with you to find the best service for you. We have strong networks across the voluntary and public sectors.