INFORMATION, ADVICE, 1-1 SUPPORT
Manchester Carers Centre provide a range of services for 16- 25 year old Young Adult Carers. The project offers information and advice services alongside one to one mentoring with dedicated staff members for this age group.
One to one mentoring sessions are offered regularly to Young Adult Carers registered with the service. These one to one sessions with an experienced member of staff can offer support with:
Mental health issues experienced by young people,
ensuring your caring role is safe and manageable,
identifying skills development or training opportunities,
identifying paid or unpaid work experience,
employability skills such as CV writing or interview skills,
accessing grants and funding where available.
The one to one mentoring support is not limited to the subjects above and we encourage all Young Adult Carers to reach out for support and utilise the sessions with an area they would like to address or access direct support with.
Below is some of the direct feedback we have had from Young Adult Carers who have accessed the one to one mentoring sessions:
"The project helped me with my CV and I got a job as a result."
"It has helped me with my anxiety and lifted my mood."
"The staff are always friendly and keen to help in any way they can."
If you would like to receive our regular information bulletins by email or post please contact a member of the team to be added to our newsletter service and let us know if you would like to receive a copy in the post or via email. Please note, during the coronavirus outbreak we can only send bulletins by email.
If you are a Young Adult Carer aged 16-25 living in Manchester and would like to access one to one support or have any questions about our service, please contact us on 0161 27 27 27 0 or admin@manchestercarers.org.uk. We can accept referrals from professionals, family members or Carers themselves. If you are a professional referring a Young Adult Carer, please complete our referral form found on the referral and signposting section of the website.
Emotional Support
Need someone to talk to? We provide a 1-1 carers service where you can talk with a member of our teams either over the phone or in person.
Practical Help
We offer a range of support services to Carers such as access to grants, help completing important forms, emergency planning, and much more.
Social & Peer Support
We facilitate regular group sessions for Carers. These sessions provide a space to socialise, take respite breaks, and learn relevant information related to caring.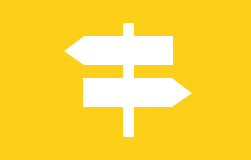 Signposting
Whatever your issue we will work with you to find the best service for you. We have strong networks across the voluntary and public sectors.