LEARNING AND DEVELOPMENT OPPORTUNITIES
Manchester Carers Centre's Young Adult Carers Service encourages Young Adult Carers to think about their future and works to help them achieve their goals and aspirations. Manchester Carers Centre provides essential support to ensure Young Adult Carers can access the same opportunities for learning and work as other young people. Due to caring, many Young Adult Carers experience interruption to their studies or working lives which can have a huge impact on many areas of their life such as health and wellbeing, finances and income and friendships and relationships.
If you are a Young Adult Carer, or are working with a Young Adult Carer, please get in touch with us. We can help to get you back into education, find work experience or help you with aspects of finding paid employment such as CV writing, job application forms and interview skills. We work alongside partners in education and the voluntary sector to identify interesting and relevant opportunities for young people all based on your strengths and interests.
You can book a one to one appointment with project staff by calling 0161 27 27 27 0 or emailing us at admin@manchestercarers.org.uk . We regularly update our monthly bulletin with learning and development opportunities. If you would like to receive this bulletin, get in touch and we will add you to the mailing list.
Feedback from a Young Adult Carer who has accessed our service:
"The project helped me with my CV and I got a job as a result."
Emotional Support
Need someone to talk to? We provide a 1-1 carers service where you can talk with a member of our teams either over the phone or in person.
Practical Help
We offer a range of support services to Carers such as access to grants, help completing important forms, emergency planning, and much more.
Social & Peer Support
We facilitate regular group sessions for Carers. These sessions provide a space to socialise, take respite breaks, and learn relevant information related to caring.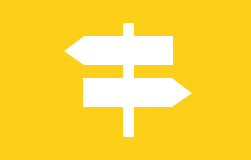 Signposting
Whatever your issue we will work with you to find the best service for you. We have strong networks across the voluntary and public sectors.