Your rights as a Young Adult Carer
Manchester Carers Centre with Manchester City Council and other partners worked together to develop and publish a document for Manchester Young Carers to help you learn about your rights. You can download the booklet here
Financial Information and Support
The Gaddum Centre provide a welfare and benefits service to Carers. To find out more about this or access this support please download the information leaflet here
The Open University run free courses for young people to learn about managing your money. The course covers a range of aspects such as understanding how to choose and manage bank and savings accounts, understanding how to finance further and higher education studies and budget effectively, throughout different stages of your life, borrow sensibly and manage debts effectively and plan ahead to make your goals financially achievable. You can find out more here:
If you are in need of financial assistance or facing financial difficulty, please get in touch with Manchester Carers Centre and we can offer support.
Emotional Support
Need someone to talk to? We provide a 1-1 carers service where you can talk with a member of our teams either over the phone or in person.
Practical Help
We offer a range of support services to Carers such as access to grants, help completing important forms, emergency planning, and much more.
Social & Peer Support
We facilitate regular group sessions for Carers. These sessions provide a space to socialise, take respite breaks, and learn relevant information related to caring.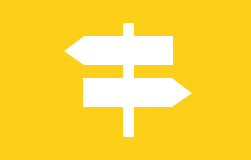 Signposting
Whatever your issue we will work with you to find the best service for you. We have strong networks across the voluntary and public sectors.